Tis the season for Prom and don't our young adults look dashing and beautiful in their different outfits. This would be the last time they celebrate their days as high schoolers.  A last hoorah in the glamour and lights, a time when they can strut their partners in front of the student body and Parents.
This whole event is lovely but what has always baffled me is that 'Prom' has always been an American tradition and we have a very British style of school.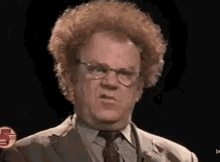 Apparently Prom has been a tradition in many schools and even when schools hosted them quite a number of students don't participate because they think that it was only meant for couples. This is not the case it a time to celebrate you achievement- you've made through high school. A couple of the FM96 girls went stag( not gonna mention any names) cause they were and will continue to be loners…jokes independent women.
So we embarked on a search to see how many people have ever attended a Prom. To my surprise 4 out of 10 people that were asked said they've attended Prom and shared that the experience was lovely but they were young and were very shy. That's a BUMMER but it would be the best to pull out the whole routine.
The magic of all this Prom talk makes me want to attend a age appropriate prom ,with those who didn't have the chance to attend while in school. Hmmm let's see what we can do about that.
So how was your prom experiences?