How far would your bank go for you? This is in terms of the great lengths they take to ensure you get your money where ever you are
The highest-altitude cash machine in the world is located at the Khunjerab Pass border between China and Pakistan, at an elevation of 4,693 meters.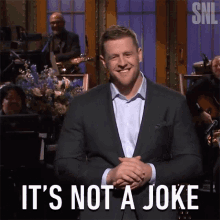 Over the past few decades, the ATM has become one of the world's most ubiquitous pieces of technology, but you wouldn't expect to see one while trekking through the snow-covered mountains of Pakistan, now would you? And yet, the Khunjerab Pass border pass in Pakistan's northern Gilgit-Baltistan province is home to the world's highest fully-functional ATM. Installed by the National Bank of Pakistan (NBP) in 2016, the solar- and wind-powered cash machine is a truly unusual sight to behold in such an isolated place as Khunjerab Pass, the highest paved border crossing in the world.
Installing the world's highest ATM – a title certified by Guinness World Records – was quite a complex endeavor that took the National Bank of Pakistan about four months to complete. Providing maintenance and refilling the machine with cash on a regular basis is also a rather painstaking affair, as the nearest bank is a whopping 82 kilometers away.
As you can imagine, being located at 4,693 meters above sea level in the middle of nowhere means that the world's highest ATM isn't exactly the busiest. It mostly serves the border guards who pick their monthly salaries from it, a handful of locals, and the few people who cross the border through the pass. That said, around 4 to 5 million rupees ($18,350 – $23,000) is withdrawn from the machine every couple of weeks.
A National Bank of Pakistan spokesperson told the BBC that it usually takes a person between two and two and a half hours to reach the world's highest ATM when it needs emergency repairs. That is actually not bad at all, considering its extreme location. Despite its low volume in transactions, the bank takes this machine seriously because of the people who rely on it.
Safe to say that we might just need a cash machine in  Sea to even things out.
Source: Oddity