Life is full of shortcuts and ideas of getting rich quick which is not a bad thing really but sometimes we can lose the riches but you know what we can't lose….knowledge. Whether it be in traditional knowledge or Formal knowledge these learnings will stay will us forever. This is why we get excited when someone graduates from University or has an academic achievement, We celebrate their drive to attain knowledge.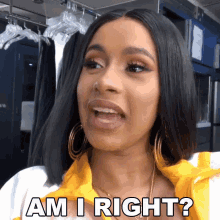 With that being said former Black-ish actor, Anthony Anderson, earned his diploma from Howard University in Washington D.C. on Saturday. Anderson celebrated the exciting moment on Sunday with an Instagram post, in which he called his graduation
"a full circle moment" that was "30 years in the making."
The 51-year-old also shared several photos from the big day, including one with fellow actor and Howard grad, Taraji P. Henson, who delivered the commencement address at the ceremony, and Phylicia Rashad, the current Dean of Howard University's Chadwick A. Boseman College of Fine Arts.
The actor took to Instagram to share
"To quote Biggie, 'IT WAS ALL A DREAM!'" Anderson began his post. "Words can't begin to describe the emotional roller coaster [sic] I'm on right now. It's literally been 30 years in the making."

"This spring I was finally able to complete the work to graduate from Howard University with a BFA degree from the Chadwick A Boseman College of Fine Arts! Yesterday was a full-circle moment," he continued. "It's never too late! Things happen when they're supposed to happen!"
Finishing his post, Anderson gave a shoutout to Rashad, Dr Wayne Fredrick, Dean Denise Saunders Thomas and Courtney Bless Long for their help along the way.
"It takes a village. Thank you to my son @hotboynato for inspiring me to return to school to finish my degree after he was accepted into Howard University. This is just the beginning! HU" he concluded.
Anderson also added several hashtags, including "#justakidfromcompton #huskyandhandsome #bigzaddy #collegegraduate #howard #howarduniversity #howardgrad #HU #bison"
Anderson's graduation comes a few weeks after he said goodbye to his longtime role as Dre Johnson on ABC's Black-ish.
The hit sitcom followed the Johnson family, a Black family who aims to get in touch with their cultural roots after moving into a wealthy and predominately white community. It ran for eight seasons, from September 2014 until this past April.
Age is but a number and we can always learn new things from different places. The Sky is the Limit.
[Source: B.Scott]