When it comes to love we sometimes put an age limit on when you should stop starting up new flames. Well sometimes love just creeps up on you regardless of where you are in the age line.
AGE IS BUT A NUMBER
Rupert Murdoch is a well-known name in the Media Tycoon as he has been at the helm of Fox news and so many other companies.
Well, Mr Murdoch has found love again as he has gotten engaged at 92 years young to Author Ann Lesley Smith. The pair are not strangers to the Marriage arena as Murdoch has been married 5 times before this current engagement.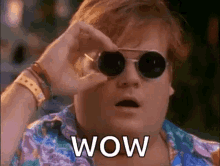 92 or even 102 Love knows no bounds only thing is for you to have enough money to pay for all the other divorces. You gotta keep the EXs happy before you're happy.