Will Smith is happy to be just another fan in a sea of 'em at Coachella, having a damn good time cheering his 2 youngest kids (Willow and Jaden) who were performing at the festival.
Will proudly showed off his view of the stage Sunday … he was smack in the middle of the packed crowd there to see the dynamic Smith duo inside the Mojave Tent.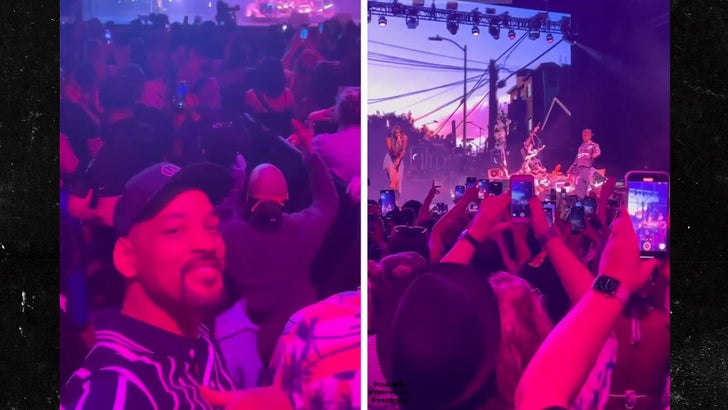 He was grinning from ear to ear as 22-year-old Willow performed her solo set, and her 24-year-old brother joined her onstage.
It was a really cute moment for the siblings, who had a huge embrace before rocking out together. Jaden even rocked a "Willow's brother" shirt underneath his leather jacket.
Imagine being a Dad of two amazing kids that rock the stage… It may just be me but I thought it was quite awesome of Will Smith to try and get the full experience without any special treatment
[source: TMZ]