Social Media has been in a buzz over a couple of weeks with support for teams in the Vodafone Vanua Championship two teams with huge social media backing were Bua and the Yasawa Marlins. Last week Yasawa defeat Bua 21-20. This defeat left a dark hole online as everything was done and dusted on the field……well so we thought as a breath of life has been given to Cakanitabua.
What is this breath of life?
Well, Bua officials have made certain allegations over the registration of  a player playing Yasawa and this has erupted a whole of questions and even delayed the finals
These allegations have sparked a bit of teasing amongst the fans of the different Yasanas' as many believe that the men from Bua have lost and that should have been enough. This has to be the most exciting exchange in local rugby in years.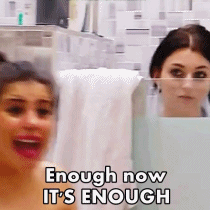 The Fiji Rugby Union has confirmed that after considering the email complaint from Bua Rugby Union and the evidence provided by Suva Rugby Union and considering the provisions of the Terms of Participation for the 2022 Fiji Rugby Vodafone Vanua Championship, they have upheld the outcome of the Bua v. Yasawa match played on Saturday which was won by Yasawa 21 – Bua 20.
Bua Rugby Union has, however, been given the opportunity to appeal the decision within 48 hours of them receiving the decision from Fiji Rugby and if they exercise their right to appeal, the matter will be referred to the World Rugby accredited Judicial Officer for consideration.
FRU President Mr O'Connor added
that anticipating an appeal from Bua against the decision, we have also made the decision to defer the final to next week.
Everyone is eager to see whether Bua or Yasawa will meet Macuata in the Final for the Vodafone Vanua Championship and chance to claim a spot in the Skipper Cup.
(Source: Fiji Rugby Union)