A job is still a job and if the money is not from illegal dealings then by all means you keep that hustle going.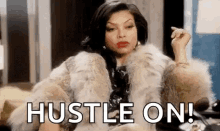 Celebration is in order as Dancers at a topless bar in the city of Los Angeles are set to become the only unionised strippers in the United States. Their employer has agreed to recognise their union following a 15-month battle.
Dancers at the Star Garden Topless Dive Bar will be represented by the Actors' Equity Association.
Its membership also includes performers on Broadway and Walt Disney World.
One dancer tells the BBC why she wanted to unionise using her stage name Lilith, was a Star Garden dancer, but she quit 15 months ago. She's now planning to return to work and tells Newshour's Julian Marshall why she wanted to unionise
Source: BCC