In Akashi, Japan, there's a café with a special toilet inside a huge aquarium full of unique fish and turtles 🐠😳
This unbelievable toilet at the Hipopo Papa Cafe in Akashi, Japan is sure to leave you in awe. Prepare to be amazed when you step foot inside! It has taken social media by storm, and once you see it, you'll understand why.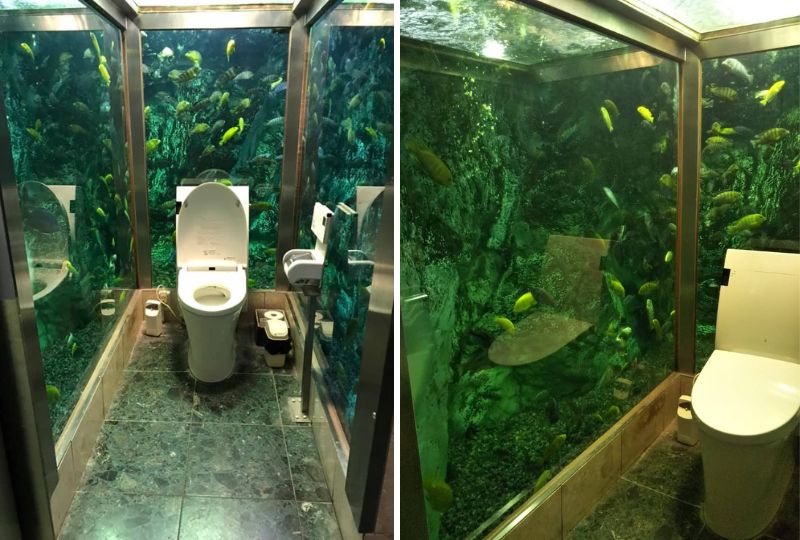 Situated within a massive aquarium, this one-of-a-kind restroom allows cafe customers to enjoy the company of beautiful fish and even a friendly turtle while they take care of their business.
SOURCE: pubity