Well, not really but you get what we mean.
Everyone has seen a Steven Seagal movie and we all know how he is such a macho man. Much like he is a 1 man army he has been welcomed by Mother Russia.
Russian President Vladimir Putin has signed a decree to honour the American actor Steven Seagal with the state Order of Friendship.
The decree cited what it called Seagal's "great contribution to the development of international cultural and humanitarian cooperation."
A culture of silence has descended on Russia since it invaded Ukraine one year ago. But some Russians are tuning out from Putin's propaganda machine.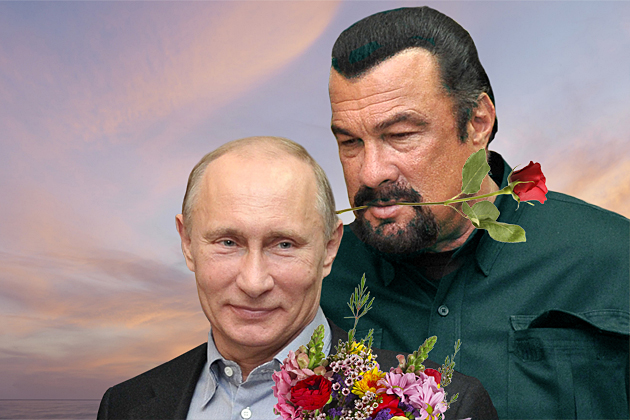 'It's all a lie': Russians are trapped in Putin's parallel universe. But some want out
Seagal has been a regular visitor to Russia and became a citizen of the country in 2016, when he received a Russian passport from Vladimir Putin personally. He has also worked as the Russian Foreign Ministry's "special representative" to the United States and Japan.
The former action hero backed Russia's illegal annexation of Crimea and has supported its invasion of Ukraine. He visited the occupied Donbas area last summer.
In an interview on Russian television last year he spoke of an existential threat to Russia from Ukraine.
Source: CNN