Let's not muck about and just get straight to the point, if you've never watched Harry Potter…….you don't need to be here. The Teaser is what we're expecting as we take a trip down memory lane. The colours and familiar faces make it a bit emotional as we are taken back to Hogwarts. As announced Harry Potter stars Daniel Radcliffe, Emma Watson and Rupert Grint are reuniting with other cast members from the blockbuster film franchise for a special 20th anniversary TV retrospective, movie studio Warner Bros.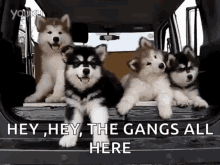 The whole reunion wouldn't be complete without Robbie Coltrane, who played Hagrid, Tom Felton (Draco Malfoy), Helena Bonham Carter (Bellatrix Lestrange), Gary Oldman (Sirius Black), director Chris Columbus and other stars of the eight movies will join them, for Harry Potter 20th Anniversary: Return to Hogwarts on the movie set in London where the first film was made.
So mark the date 01.01.22.
Mischief Managed.