Disney Plus dropped the teaser for Percy Jackson and it's so good.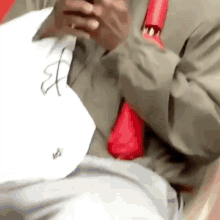 "Look, I didn't want to be a half-blood…" If you're a fan of Percy Jackson and the Lightning Thief, you might recognize this sentence as the opening line from the first book of the Percy Jackson and the Olympians series. If this doesn't make your blood rush, I don't know what will.
The Percy Jackson teaser trailer continues with more lines from the book by Rick Riordan. Percy warns us all that being a half-blood may not feel as good as it sounds. In fact, it's downright dangerous. The trailer gives us just a small taste of the show to come. We definitely like what we see so far, though.
Using lines from the book is a clever way to promise long-time fans that this series will remain faithful to the original content they love. The Disney+ Percy Jackson teaser trailer seems to say, you're safe with us. And that will likely go a long way to get everyone excited for the show.
It helps that author Rick Riordan has been very involved in the creation of this Percy Jackson series. It seems like he has a real hand in the behind-the-scenes of Percy Jackson and the Olympians, and it shows. Camp Half-Blood has come to life before our eyes. And though we don't see too much of Percy, Grover, or Annabelle (played by Walker Scobell, Aryan Simhadri, and Leah Sava Jeffries), we know they'll wow us when we do.
The teaser trailer also doesn't offer us insight into the Percy Jackson and the Olympians series. So, of course, we don't know a release date for the series yet. But hey, we have a whole set of books to get us ready for this epic quest. Welcome to Camp Half-Blood, the adventure is just getting started.
Source: Nerdist)