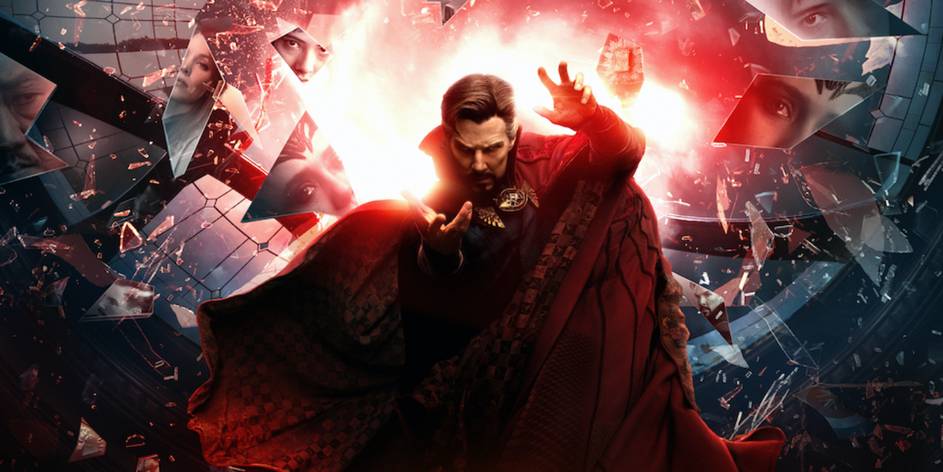 How do you top one of the biggest movies of all time? Well, if you're Marvel, you go bigger.
And star Benedict Cumberbatch is teasing nothing less for the upcoming Doctor Strange in the Multiverse of Madness.
The second Doctor Strange movie is being featured on the cover of the magazine's latest issue, Cumberbatch said that the film will definitely deliver on the high expectations set by December's Spider-Man: No Way Home.
That film united three generations of Spider-Man stars in a big-screen spectacle that drew record audiences. Cumberbatch suggests that Doctor Strange 2 will be just as epic. In his own words:
"It's a big, big movie. It's going to be an absolute riot. And if it brings off the level of ambition it's got, we're going to have a success on the level of Spidey. There you go, I'll put my flag in the sand."
Considering that No Way Home has earned nearly $1.9 billion at the global box office (in the pandemic era, no less), this is a remarkably confident claim for Cumberbatch to have made.
The recent Oscar nominee — he scored a Best Actor nod for his performance in The Power of the Dog — played a supporting role in No Way Home, which in many ways established the possibilities of what the multiverse can bring to a story.
Doctor Strange 2 is expected to explore this concept even further.