Netflix is cracking down on password sharing at the start of 2023, which will affect 100 million viewers.
Insiders say the time has finally come as Netflix battles against disappointing subscriber numbers since its rapid growth during the Covid pandemic.
Password sharing has cost the company many subscribers.
The exact policy and how it will be enforced remain unclear. Still, the company is expected to use IP addresses to track password sharing and shut it down unless consumers would like to pay an additional fee to share the password.
It's a drastic turnaround for the company, which tweeted in 2017 that "love is sharing a password," and the executives are well aware consumers will not take it lightly.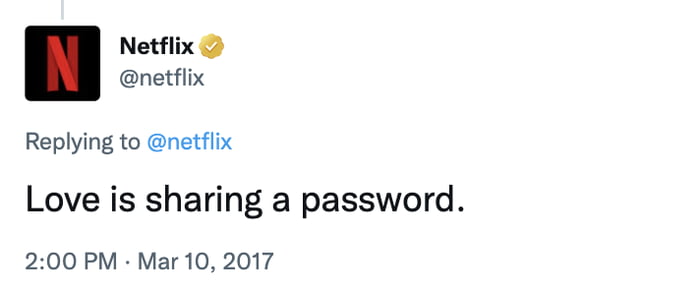 Now the 100 million people who borrow passwords face missing out on their favourite shows on the platform. It is said that Netflix is likely to introduce the ban with caution because it fears a backlash.
Well dang! just a few more days till 2023. Guess those who use other people's Netflix accounts have to make use of this time to watch as many shows and movies as possible :((
Source: 9GAG