A drunken thief tried to steal the statue of St. Michael the Archangel from a church in Monterrey, Mexico, and was injured after falling on the sword the statue was holding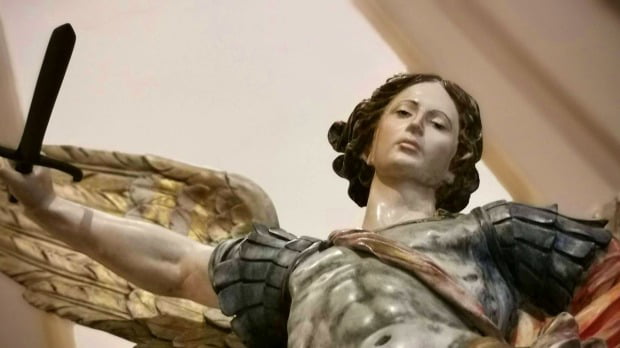 According to local media ABC, a 32-year-old man named Carlos Alonso allegedly went to the Christ the King Parish in downtown Monterrey to steal the statue itself. However, another local media called Milenio said the thief was looking for any valuable objects within the church.
Alonso reportedly broke into the church and, while trying to flee with a statue of St. Michael the Archangel, he tripped and fell on the angel's sword, injuring his neck.
Some passersby saw the heavily wounded man at the church doors and requested medical help, Milenio reported.
Despite the fainting, he fought the paramedics, as he refused to go to a hospital, but was finally taken to the University Hospital by elements of the Monterrey Police.
Once the suspect has been recovered, he is expected to be turned over to the public prosecutor's office.
The statue of St. Michael the Archangel was unharmed.