BTS fans all over the world were sent into a Frenzy when Jin posted his new hairstyle.
Jin, the oldest member of K-pop mega-band BTS, has entered military service – the first of the group to do so.
The 30-year-old posted a photo of himself with his new military haircut before enlisting.
Jin has begun five weeks of training at a Bootcamp near the North Korean border.
At the Yeoncheon bootcamp, where Jin has enrolled, recruits sleep on mats on the floor, in rooms with 30 people. They are taught how to handle weapons and fire live ammunition before being put through demanding wartime scenarios.
Cadets share that the most challenging tasks they faced were being sealed in a gas chamber, to experience the effects of CS gas, and having to detonate a live grenade.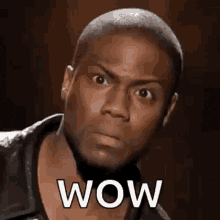 "I was pretty nervous to hold the grenade and shocked to learn how powerful it was," said 22-year-old Yang Su-yeon, who completed his training at Yeoncheon last year.
"It was physically demanding, but mentally it was okay. The drill sergeants were all friendly," Yang said.
After training, Jin will reportedly be stationed near the North Korean border, with a frontline unit.
North and South Korea are separated by a 4km (2.5-mile) wide strip of land, which runs along the length of their border, known as the Demilitarized Zone (DMZ). Both sides are fenced off with barbed wire and heavily armed.
Well as much as we don't want Jin to go, we have to admire his Patriotic spirit to sacrifice his prime years in show biz to serve his Country.
(Source: Fijivillage/BBC)