A high school in South Carolina has launched a 'No More Sagging' campaign that provides belts to students with sagging pants.
The purpose of the campaign is to teach young men the value of first impressions and encourage them to dress properly.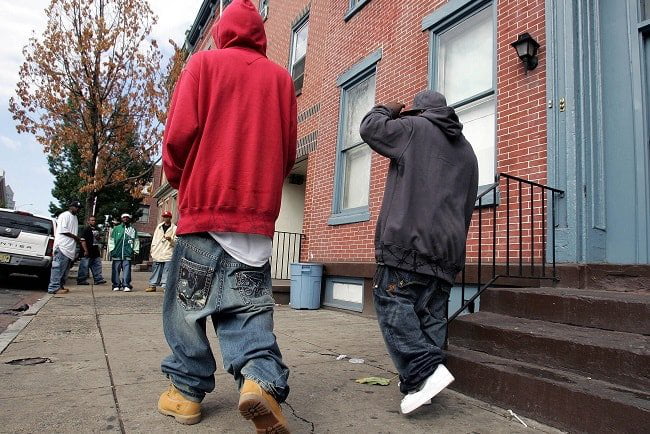 The campaign was initiated by Thomas Ravenell and Charles Tyler three years ago at North Charleston High School in North Charleston, South Carolina
We want to teach them and educate them about manhood, and part of manhood is carrying yourself with respect.
If you want respect, you must first respect yourself. With your pants sagging, it shows negative attitude towards you. So we want to teach the children that if you want to be respected, and if you want respect, then you have to give it.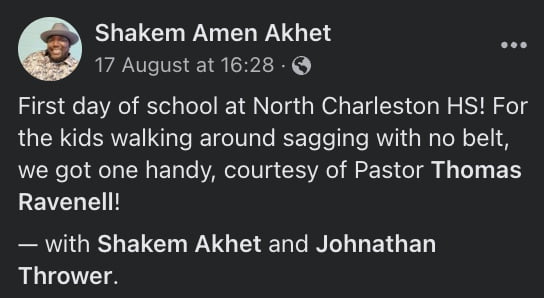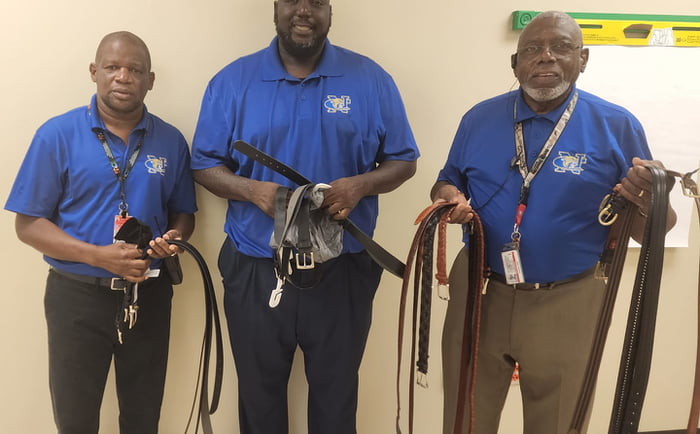 Ravenell and Tyler have given away more than 30 belts within the first few days of school and plan to give away hundreds more throughout the rest of the academic year.
Ravenell and Tyler are happy to see how young men are beginning to change their attitudes.
When I begin to carry myself with respect, my whole attitude changes, and when that happens, it is success for the entire school.