A French hospital was partially evacuated Saturday after a senior citizen arrived with a World War I artillery shell lodged in his rectum.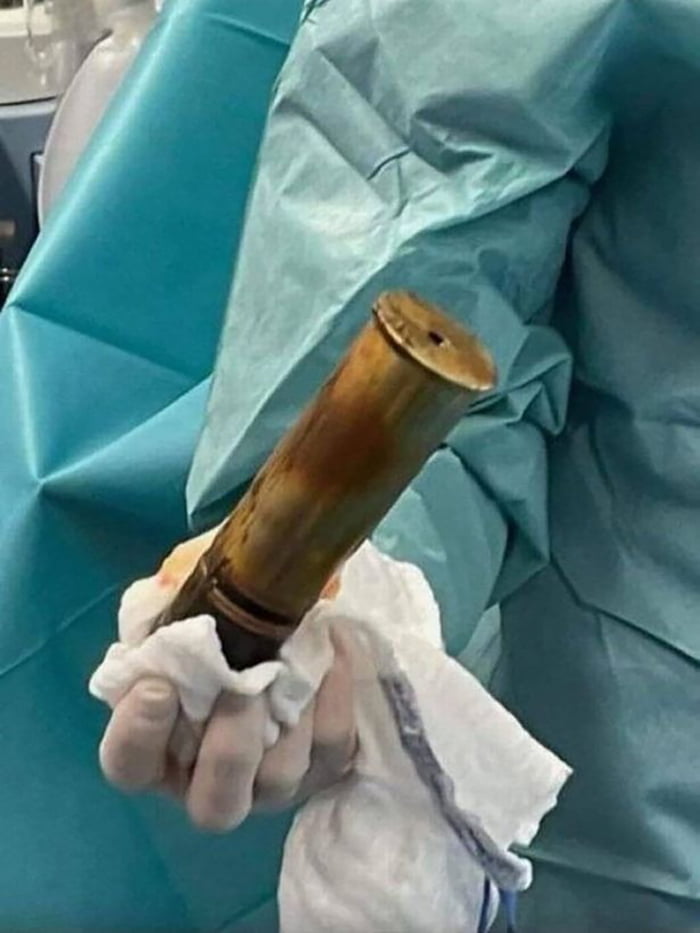 Stunned doctors subsequently began the process of trying to remove the object — which measured almost 8 inches (20.32 cm) long and more than 2 inches (5.08 cm) wide — from the man's rectum.
Per the New York Post, it's believed the pervy patient inserted the item up his anus for sexual pleasure.
An apple, a mango, or even a can of shaving foam, we are used to finding unusual objects inserted where they shouldn't be. But a shell? Never!
Medics were forced to take the elderly man into surgery, cutting open his abdomen in order to remove the relic. According to the hospital, he is now in "good health" and is expected to make a full recovery from the surgery
Source: 9GAG