Sarah Keith was devastated when she was given the news that her 12-year-old border collie Ella had oral cancer on Friday.
She decided it would be 'selfish' to 'prolong Ella's suffering just because she didn't want to say goodbye', so she came to the difficult decision to put her down.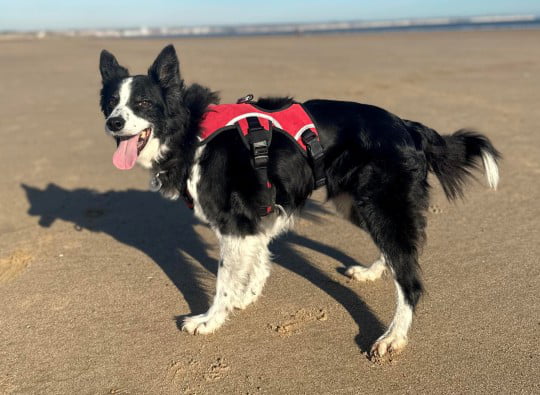 Sarah posted about the tragedy on social media, inviting people to join her for the pair's last day together on Fraisthorpe beach, in East Yorkshire, on Monday.
I thought people who knew her would maybe come down.Obviously, a lot of people are working on Monday, but I didn't want to mess anyone around over the weekend.
The post just got shared and shared. And I had people from all parts of the country who never were going to be able to make the walk sending me messages.
When I arrived, there was probably more than 30 dogs, and in the region of 25 owners. There was even a group with leads on, with not particularly social dogs, but they had wanted to support in their own way.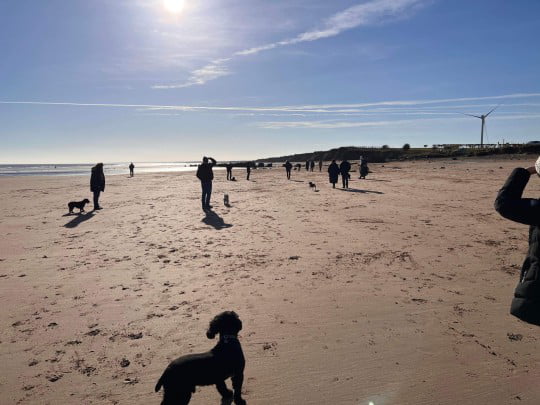 Sarah, from Hull, said she had 11 wonderful years with Ella before the devastating diagnosis.
Ella was originally supposed to help a farmer but refused to herd sheep. By the time she was one year old, she had been given to the RSPCA – before Sarah adopted her.
The day after I moved into my house, Ella moved in with me. I sent the farmer a photo of her lying on the floor. He said, "What's she doing there? She's not a house dog." I said: "I think you'll find she is".