Johnny Depp's lawyer came to the aid of an injured man on a cross-country flight.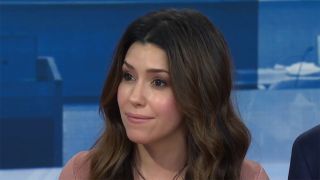 Lawyer Camille Vasquez recently defended Johnny Depp from a defamation lawsuit and in the process became something of a celebrity herself. With so much of the trial being televised Vasquez has become a recognizable face, but now she's being recognized for something very different and quite incredible as she apparently jumped to the rescue of a man having a medical emergency on a plane.
Camille Vasquez was on a plane between New York and Los Angeles when a man in his 70s walked past her down the aisle. He apparently collapsed in front of her, and when a flight attendant called for help, both Vasquez and the bodyguard who was travelling with her jumped up and tended to the man.
Vasquez apparently got in touch with her brother who is a doctor and he walked her through checking him  to see if the man had suffered a heart attack or a brain bleed. The bodyguard put his own Apple Watch on the man in order to monitor the man's heart rate, which is some quick thinking
There was apparently a doctor on board the flight, and he reportedly came forward and took over tending to the man. The flight was forced to turn around and return to LAX, the man was taken off the flight by EMTs, he was apparently conscious when he left the plane. For her efforts, Camille Vasquez was apparently called "Wonder Woman" by one of the flight attendants, and she was gifted with a bottle of wine and a bottle of champagne as a thank you for helping out