At long last, our prayers have been answered ARMYS!! BTS now have individual personal accounts on IG and it's better than we'd ever expected.
All seven members of BTS quietly unveiled their brand new Instagram accounts last night, of which are already verified with the blue check and boasting over 10 million followers each. (I mean, of course, it's BTS).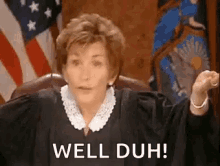 Checking out their accounts I noticed that all of them have limited their comment sections with only the other members being allowed to comment on each other's posts. This is kind of a good idea so they can keep fan interactions on Weverse and keep Instagram to themselves. (I said "kind of" because if there was EVER a chance…IG is most likely the platform for them to notice us lmao).
All 7 @BTS_twt members personal accounts have surpassed 16M+ followers on Instagram!

— 방탄소년단 Publicity⁷ | Slow (@BTSPublicity) December 7, 2021
If you haven't followed them, FOLLOW THEM NOW!
RM (LEADER) – @rkive 
JIN (VOCALIST, VISUAL) – @jin
SUGA (MAIN RAPPER) – @agustd
J-HOPE (RAPPER, SUB-VOCALIST, DANCE LEADER) – @uarmyhope
JIMIN (LEAD VOCALIST, MAIN DANCER) – @j.m
V (VOCALIST, DANCER, VISUAL) – @thv
JUNGKOOK (VOCALIST, CENTRE, DANCER, MAKNAE) – @abcdefghi__lmnopqrstuvwxyz