When you think of brotherly love, there is a number of things come to mind like 'I would go to war for your brother', 'I will give you money broski. Safe to say there is nothing a good brother would not do for you, well this is the next thing to be top tier on the brotherly love list.
Mohamed Buya Turay, a striker for Swedish football club Malmö FC couldn't attend his own wedding in Sierra Leone because of a match, so he asked his brother to stand in for him on the big day.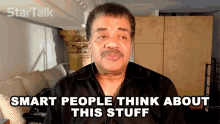 Last month, 26-year-old footballer Mohamed Buya Turay decided to leave the Chinese league and sign with the major Swedish club Malmö FC.  After announcing the deal on July 22, the club notified Toray that they were expecting him to join the team as quickly as possible to begin preparations for an important match. There was just one problem – the African striker had already planned his wedding, and there was no backing out of it. But he couldn't make a bad first impression on his new club either, so he decided to do both. Since his brother couldn't play football in his place, Mohamed asked him to take his place at the wedding.
"We got married in Sierra Leone on July 21, but I wasn't there because the Malmö Club asked me to come earlier," Mohamed Buya Turay said in an op-ed for Swedish newspaper Aftonbladet. "We took the photo beforehand, so it looks like I was there, but I wasn't, my brother had to take my place at the actual wedding."
It sounds like a joke, but there are photos of Buya Turay's brother and his wife, Souad Baydon, cutting the wedding cake together, and the footballer is nowhere to be seen. The footballer published three pictures of himself with his new wife on social media but confirmed that they were taken before the actual wedding.
"I will try to move my wife to Sweden and Malmö now so that she is close to me," the African footballer told reporters. She will live here with me."
Talk about putting work first, eh?
(Source: Oddity)