A pastry chef's chocolate creations have gone viral for their incredible designs that replicated beloved holiday symbols like a drummer boy, a mailbox for all your letters to Santa, and even a reindeer – all while deliciously satisfying your sweet tooth.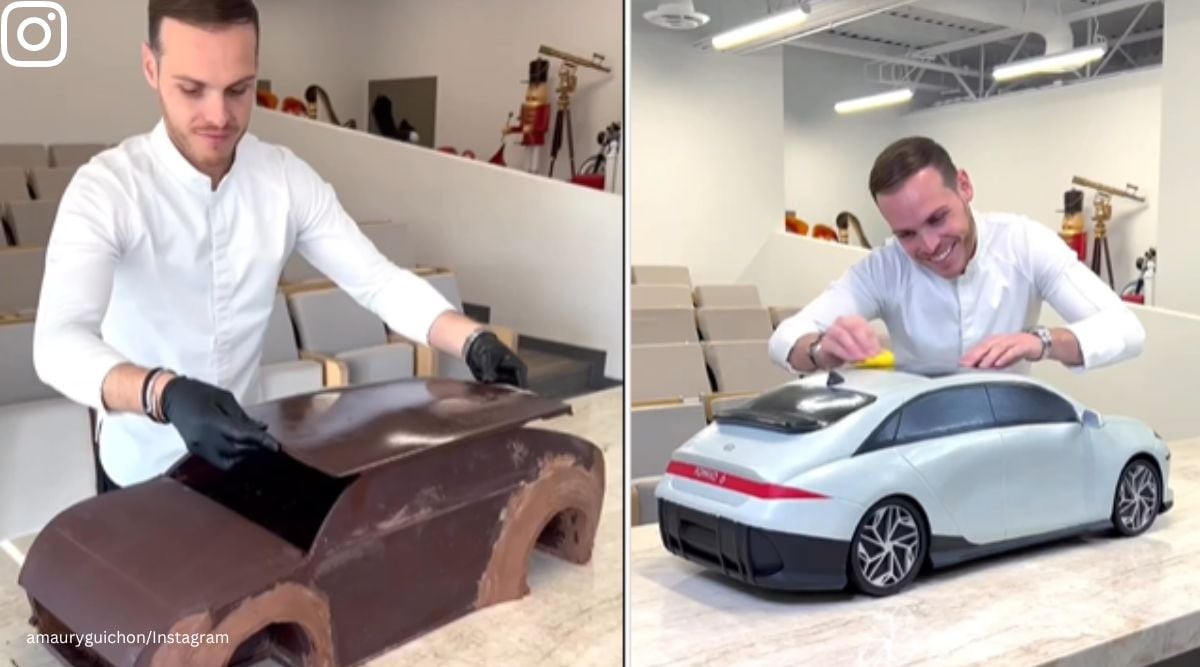 French-born, Las Vegas-based chocolate connoisseur Amaury Guichon, 31, has captivated millions with his massive chocolate sculptures, including a Connect Four game, robots, lions and even a 150-pound shark.
If you're a regular at aimlessly scrolling through TikTok, then you've most likely come across the popular pastry chef who has left users stunned by his jaw-dropping and mouthwatering creations.
Guichon grew up in France, but his love for baking took him all across Europe until he eventually made his way to the United States, where he shares his chocolate statues with everyone.
The chef has amassed more than 17 million followers on his TikTok account where he shares videos of himself creating the masterpieces step by step.
His designs can take multiple days to complete, but he makes it look effortless as he details the process in his videos.
In one video, he creates a chocolate drummer boy just in time for Christmas.
He begins by molding chocolate into a circular base for the drummer boy to stand on and then he creates the body.
After he molds the various chocolate pieces, he sprays the chocolate with edible red, gold and white paint before making cotton candy for the drummer boy's beard.
His creations puts his fans in a dilemma because they are delicious yet too pretty to eat.
I don't believe there is any limit to what he is capable of creating!
SOURCE: DAILY MAIL