Calling all SINGLE GANG! Would you wear a ring that proudly says 'I'm single and ready to mingle'? This is not one of that one-ring to rule them all kinds of things.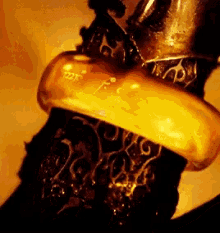 Well, a bunch of single peeps from around the world are giving it a go.
In an attempt to ditch dating apps, The World's Biggest Social Experiment has launched the pearº ring for singles to signal that they want to be chatted up IRL, so basically the opposite of an engagement ring.
According to their website: "pearº makes it easy to know who is single around you. A small, subtle ring that makes a BIG statement."
"THIS IS THE MOST NATURAL WAY TO MEET NEW PEOPLE IN REAL LIFE."
Plus when buying yourself a ring you also get a lifetime membership to 'Pearº Club which includes access and update to all singleton events/festivals going on near you.
This ring can save us the embarrassment of the awkward rejection of "I have a partner", I mean you'll still have to do your part and swoop the other party off their feet but at least we can see what we're working with.
Rings such as promise, engagement and wedding bands have always signified people's commitment to their relationship, but pearº are hoping to turn that idea on its head. Oh, and the best part is you can wear the ring on any finger you prefer!
Well, this will eliminate the LT situations that happen cause we will only be after singletons with rings……Hopefully.
If you want to join the social experiment click HERE
(Source: The Edge)