Huckleberry enjoys taking in the view of his hometown of Austin, in the US – but naturally, some people are concerned when they spot the dog on the roof.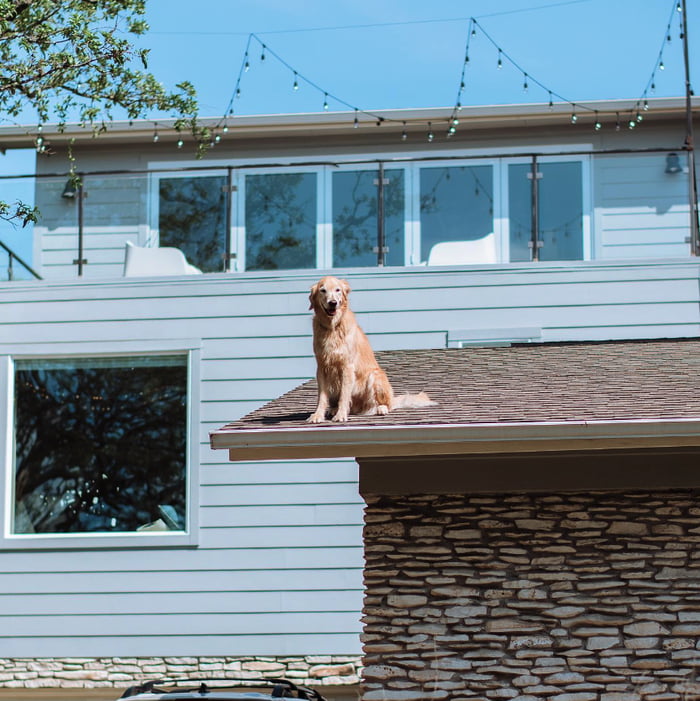 Sick of people constantly knocking on her door – albeit with good intentions – Huckleberry's owner has put a sign up outside her house explaining why he loves the spot so much.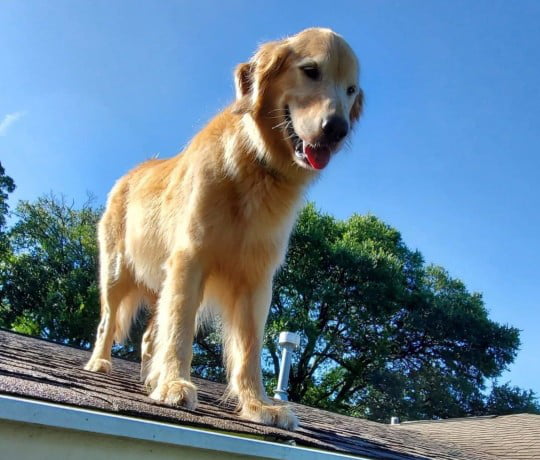 Huckleberry is living up to his name and learned how to jump onto our roof from the backyard. We never leave him in the backyard without someone being at home. He will not jump off unless you entice him with food or a ball!
We appreciate your concern but please do not knock on our door – we know he's up there! But please feel free to take pictures of him and share with the world!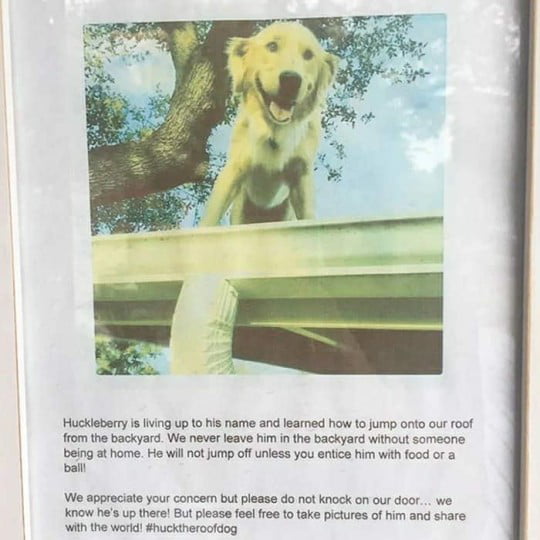 Before installing the sign, the family would have four to five people a week alerting her to Huckleberry's presence. Since the sign was put up, this number has reduced to one or two a week who mistakenly walk past the sign.
And people are asking whether Huckleberry has ever had a poo on the roof.
Now that you've said that… I have been wondering why my gutters have been clogged and there aren't any trees around them…
Can you hear Huckleberry running on the roof?
Yes, it's annoying, especially with an infant who's trying to nap. The worst is when someone starts waving at him and he bolts to the front of the house – I'm surprised all my shingles are still intact.