Baby Sharki B B B B!!! Baby Sharki B B B B!!! Baby Sharki! 🤣🤣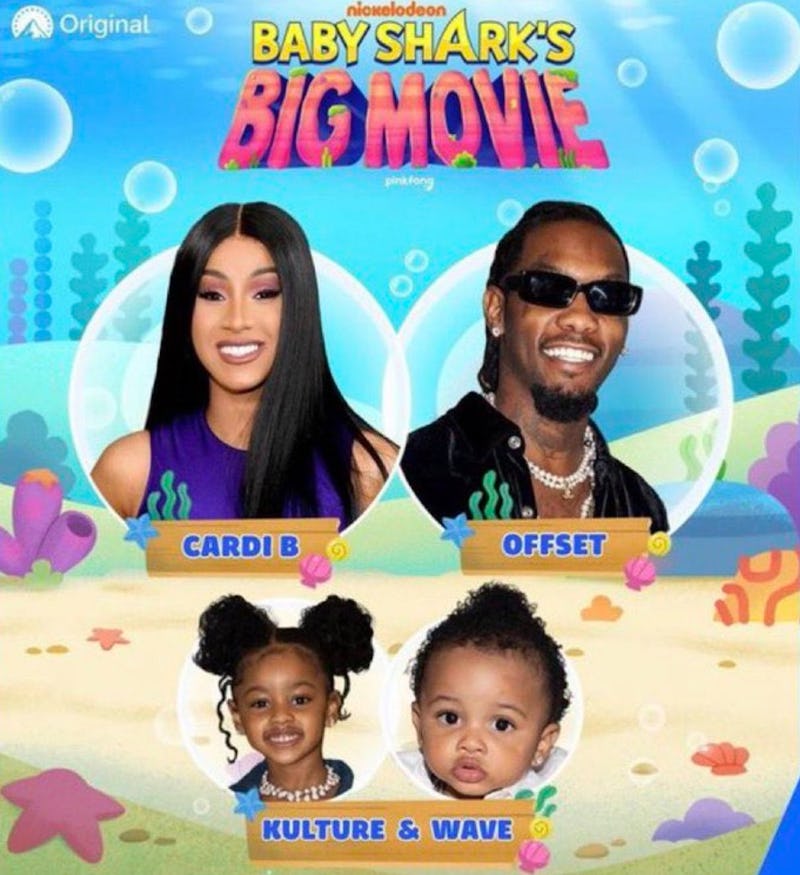 Cardi B and  Husband Offset are taking their love to the deep blue sea with the forthcoming Nickelodeon flick, Baby Shark's Big Movie, as "Sharki B" and "Offshark".
The couple will also be joined by an impressive line-up of voice actors including our Oppas from the K-pop powerhouse ENHYPEN showing out as an underwater band of belugas.
View this post on Instagram
Argggggggggggggggggggggg this is sooooooooooooooooo exciting!!!!