Prince Harry's controversial, tell-all memoir Spare has become the fastest-selling non-fiction book of all time, after shifting 1.43 million copies during its first day on sale in the UK, US, and Canada. The record was previously held by Barack Obama's fourth book, A Promised Land (2020), which sold 887,000 copies during its release day.
These sales figure are impressive considering the fact that "Spare" was leaked in Spain five days before the release worldwide. This meant that most of the revelations contained within – including details of Harry's drug use and a fight with his older brother Prince William – made headlines worldwide before the book officially hit shelves on 10 January.
However, it's entirely possible that these juicy details actually spurred more people to buy Spare, not less.
"The first full day of sales of Spare represents the largest first-day sales total for any non-fiction book ever published by Penguin Random House," the book's publisher confirmed in a statement.
The Duke of Sussex promoted the book heavily before its release by giving interviews on ITV, The Late Show With Stephen Colbert, 60 Minutes, and Good Morning America.
During his chat with Stephen Colbert, Harry replied, "of course," when asked if the royal family were engaged in an active campaign to undermine the book.
Harry also agreed that the British press were being "aided and abetted" by his family in order to attack him and his wife, Meghan Markle.
Harry later said, "we wouldn't have got to this moment," when asked what things would be like if his mother, Princess Diana, was still alive.
"There is no way that the distance between my brother and I would be the same"
Spare was launched in the US with a print run of two million copies, and a second print run has now been scheduled in order to meet the huge demand.
Despite having a cover price of $36 in the US and £28 in the UK, many retailers are selling it at a discount of up to 50%.
Managing director of Transworld Penguin Random House Larry Finlay shares
"As far as we know, the only books to have sold more in their first day are those starring the other Harry (Potter)"
Spare was ghostwritten by American novelist and journalist J.R. Moehringer, who also wrote memoirs for tennis legend Andre Agassi and billionaire Phil Knight. Interestingly, Moehringer's own memoir, The Tender Bar (2005), was adapted into a film in 2021, directed by George Clooney and starring Ben Affleck.
Harry is also set to appear on the cover of People magazine's January 2023 edition.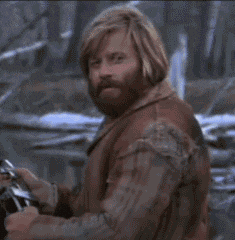 Before Prince Harry and Barack Obama released their record-breaking books, the title of fastest-selling non-fiction book belonged to Michelle Obama, whose memoir Becoming (2018) sold 725,000 copies on its first day.
And before Michelle, the record was held by Bill Clinton's My Life (2004), which sold 400,000 copies, breaking the record set one year earlier by his wife, Hillary Clinton. Her memoir, titled Living History, sold 200,000 copies.
The fastest selling book overall is Harry Potter and the Deathly Hallows, the final instalment of J.K. Rowling's Harry Potter series. It sold 8.3 million copies (or 345,833 books per hour) on the day of its release, 21 July 2007.
(Source: Guinness World Record)