Owners of Noah's ark attraction in Kentucky sued their insuring companies for failing to adequately cover damage to the surrounding property caused by heavy rain.
The ark itself, which is a wooden ship modelled after the biblical ark, had made it through the rain, a representative for Ark Encounter, the theme park, told CNN.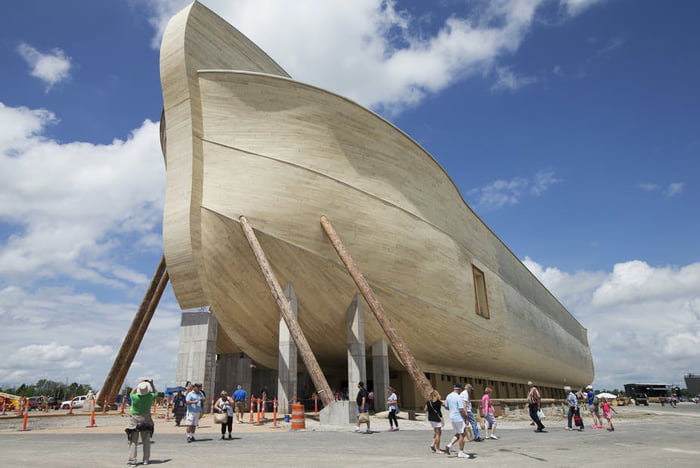 However, the rainfall caused a 'significant landslide' on the property, which caused the access road leading to the massive wooden vessel unsafe to use. According to court documents, the repairs cost approximately $1 million
The park owners filed suit in US District Court for the Eastern District of Kentucky, alleging its insurers paid only a very small portion' of the $1 million cost after telling them to proceed with repairs.
[Source:9Gag]