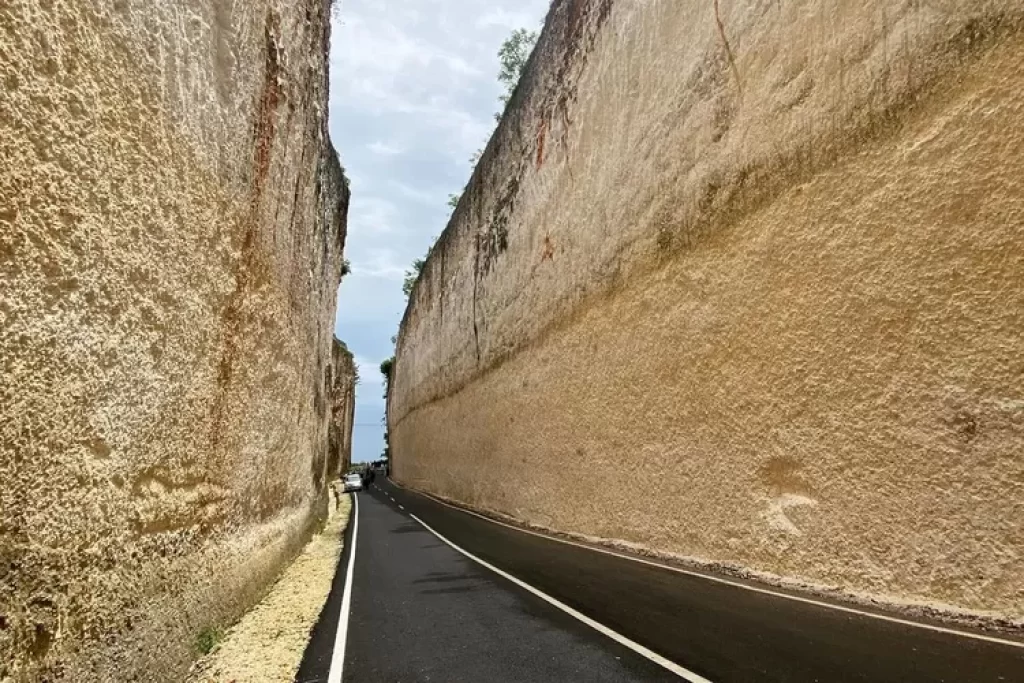 Have you ever wished that you could just cut through the mountain to get to your favourite beach? Because the road around it is too long??
Well, it looks like Bali beat you to it.
One of Bali's most beautiful seaside destinations, the picture-perfect beach of Pandawa, featuring fine white sand and crystal-clear water, has a shortcut.
A road leading to Bali's Pandawa Beach that seems to split an entire plateau in half has sparked a heated online debate about the practicality of the project and its effect on local wildlife.
So they dug a road into the limestone cliffs separating the beach from the rest of the island really catapulted it into the top tourist destinations on the island.
Pandawa Beach was only popular among locals, as the limestone cliffs secluded from foreigners' eyes were notoriously hard to travel across. However, everything changed 10 years ago, when a road leading down to the beach was created by cutting through the cliffs.
Today, that road has itself become somewhat of a tourist attraction in its own right, but also the topic of a heated debate.
[Source: Oddity Central]