After years of having our national anthem sung in English, we have finally reached a fork in the road where a new approach is being taken.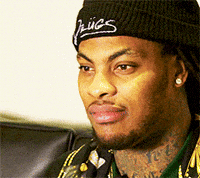 The Fiji Rugby Union Trust, through its Interim Board of Trustees, has approved the request by the players and management of the Fiji Water Flying Fijians to sing the national anthem in the iTaukei language.
Prime Minister Sitiveni Rabuka supported the decision with his blessing just in time for Fiji's match-up against France the weekend.
Rabuka confirmed to the Flying Fijians that the Vosa Vakaviti version embodies the true spirit and deep meaning of the English version titled 'Blessing Grant.'
The FRU Trust says the Fijian national anthem will be sung in the iTaukei language first and then in English.
The iTaukei version is titled 'Meda Dau Doka'.
The FRU Trust Board says
this will be the first time in the history of Fiji Rugby that the iTaukei version will be sung and form as part of the national anthem prior to kick-off of an international test.
The Flying Fijians will take on France at 7.05 am this Sunday.
Source:Fijivillage