In a new interview on 'The Late Show With Stephen Colbert,' writer and director Taika Waititi said Chris Hemsworth's butt will not be censored in 'Thor: Love and Thunder.'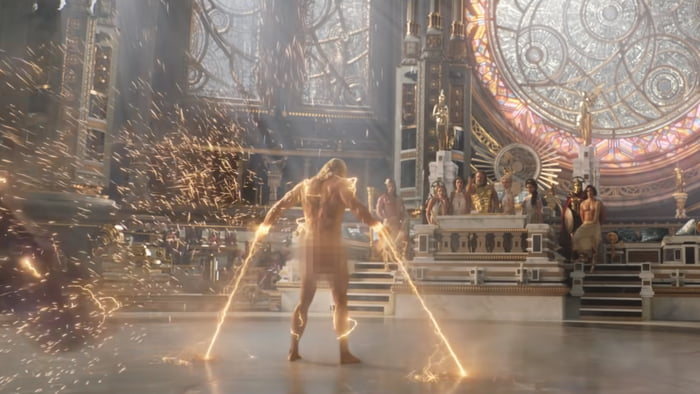 As shown in the film's second trailer, Russell Crowe's Zeus accidentally disrobes Thor, leaving the God of Thunder standing fully naked in front of an entire arena. However, in the trailer, Hemsworth's butt is blurred out. Waititi promises that will not be the case in the final product.
He told host Stephen Colbert:
In the movie, it's not pixelated, though. You get the full Hems' Worth. The full worthiness!
Waititi went on to explain how the world deserves the end result of Hemsworth's insane fitness regime, plus he just likes putting naked butts in movies.
Previously, Hulk's butt was shown in 'Thor: Ragnarok,' which Waititi also directed.