Growing up watching many horror films, it is sometimes hard to come across a good one with genuine spine-chilling jump scares.
But we might have to hold onto our tongues here as there are people who are dropping their phones while watching ONLY the trailer for the horror film, Smile.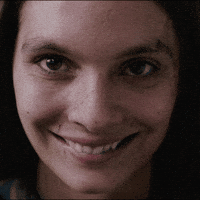 Filled with jump scares, unsettling music, and creepy smiling, the film is horror tale about a woman who starts witnessing freakish events after a traumatic accident. This film will surely have you speaking a second language, iykyk 😉
Smile drops today 30th September this year.
Are you able to keep your Chill?
By: Tyron Thomas