If you were to tell me that an eraser or rubber was to cost $100 we would most likely have a problem.
The Radar S-10000 measures 276 x 141 x 43 mm and weighs over 2.2 kilograms (5 pounds), making it one of the largest, if not the largest, commercially available erasers.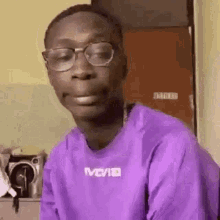 Japanese eraser maker Seed was founded in 1915, making it one of the oldest companies in the business. Its most popular product line, Radar, was launched in 1968 and quickly became a favorite in the Japanese market. The smooth texture and flawless erasing performance made the Radar a commercial success despite its premium price range of 20 – 50 yen, at a time when 10 yen erasers were the norm. The Radar line has been going strong ever since, with erasers of various shapes and sizes, including a gigantic 2,285-gram slab priced at an eye-watering 13,200 yen ($100).
The Radar S-10000 is the largest eraser in the Radar line, and probably the largest in the world. Weighing a whopping 2,285 grams, it is 200 times heavier than the standard Radar S-60 eraser. However, they are both made of the exact same material, so the erasing performance is exactly the same.
So why make such a large eraser? After all, it's not like anyone actually needs such a product. According to a source at Seed's product development department, it all started as an idea for an original giveaway. Seed already had two large eraser models – the S-1000 (130 x 66 x 27 mm) and the S-JUMBO (160 x 75 x 27 mm) – and they decided to make something even bigger.
If you're interested in owning a 5-pound eraser, the S-10000 is available online at a recommended price of 13,200 yen ($100).
Maybe this big eraser can erase all your problems and your past mistakes.
(Source: Oddity)