We've seen her do her thing at the Olympics and with Fijiana Drua being an absolute nightmare for the opposing team. Now, Aloesi Nakoci is back to boost the Fijiana 7s.
Fijiana 7s Head Coach Saiasi Fuli has named a strong team for the Rugby 7s World Cup in Cape Town, South Africa.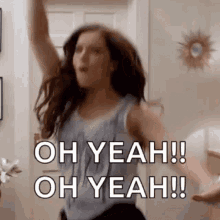 Nakoci was unavailable for selection for the 2022 Commonwealth Games due to an injury.
Captain Rusila Nagasau and winger Lavenia Tinai, are the only two who played at the World Cup four years ago.
Other players named in the Fijiana 7s side include Rejieli Daveua, Vasiti Solikoviti, Lavena Cavuru, Reapi Uluinasau, Viniana Riwai, Ana Naimasi, Sesenieli Donu, Vani Buleki, Verenaisi Bari and Laisani Moceisawana
The Rugby 7s World Cup will be held from the 9th to the 11th of next month.
This is what the squad looks like going into the Rugby World Cup:
1. Rusila Nagasau- {c} 2. Rejieli Daveua 3. Vani Buleki 4. Vasiti Solikoviti 5. Verenaisi Bari 6. Lavena Cavuru 7. Reapi Uluinasau 8. Viniana Riwai 9. Sesenieli Donu 10. Ana Naimasi 11. Aloesi Nakoci 12. Laisani Moceisawana 13. Lavenia Tinai
Get ready to cheer our hearts out. TOSO VITI TOSO
(Source: Fijivillage)