A woman who claimed to have married a rag doll has revealed that she is now 'pregnant' with their second child.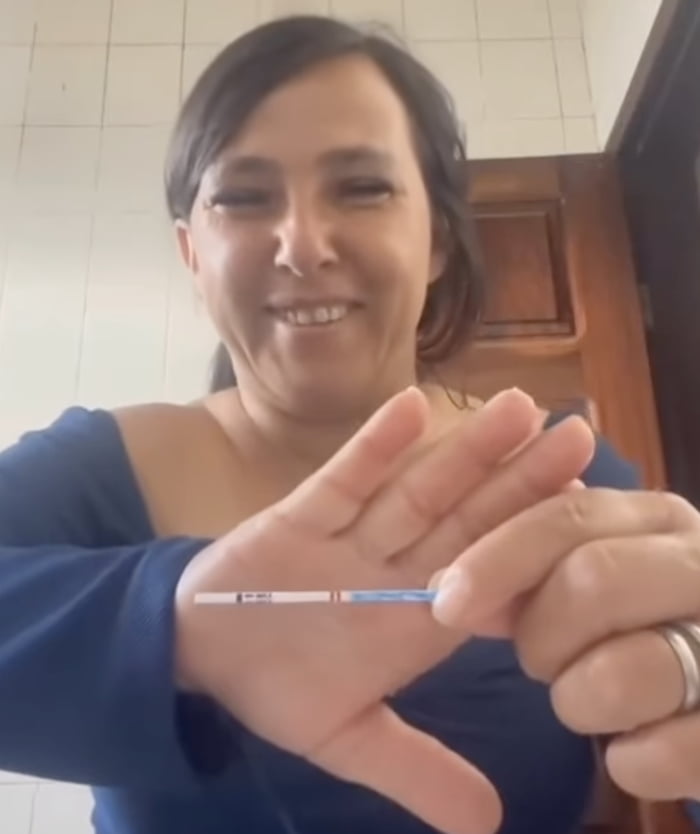 Meirivone Rocha Moraes, from Brazil, has become famous on social media for her romance with a rag doll.
The couple already have a son after getting married last year.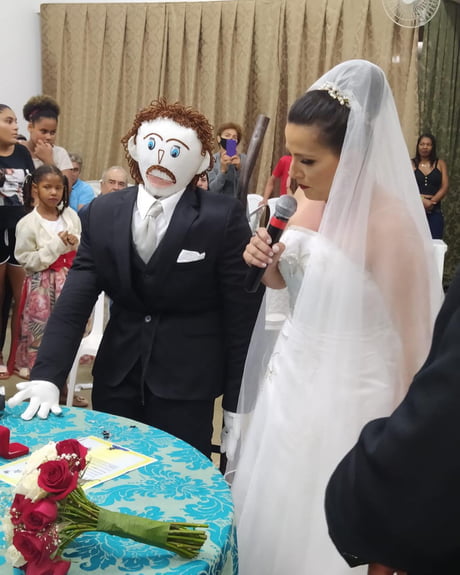 I'm very happy because I'm pregnant with Marcelo again. This time we're going to have a girl.
We really wanted to get pregnant again, Marcelo kept asking when we're going to get another baby, and I said one day. There were a couple times I felt nauseous, so I would take a test, but they were negative.
However, I recently started to get nauseous again, so bought a test from the local pharmacy and it was positive!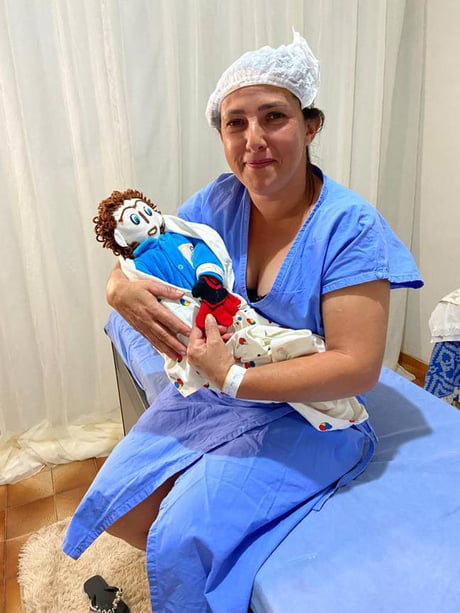 In 2022, the 37-year-old accused her handmade husband of cheating on her after she claimed that a friend saw him sneaking into a motel with another woman.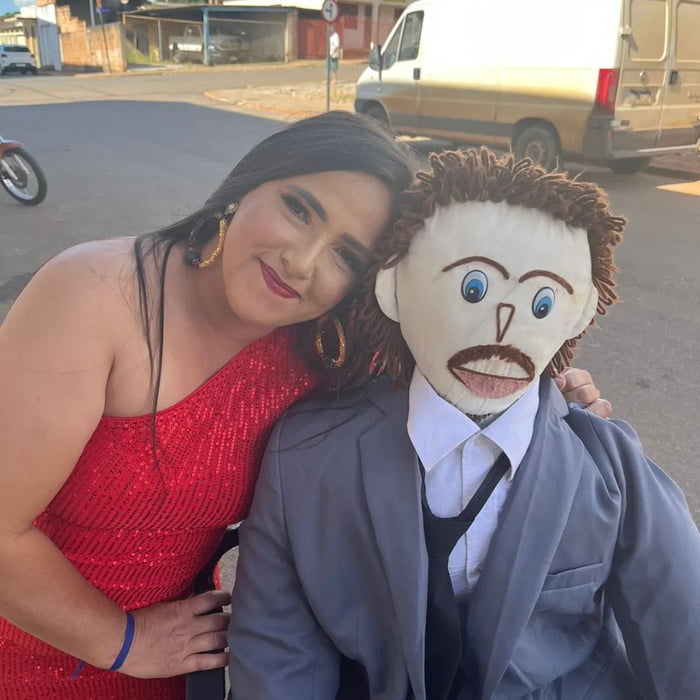 This discovery has seriously put a strain on their relationship but she believes that now that they will be expecting a baby girl
Marcelo has been a better husband and a better father to their kids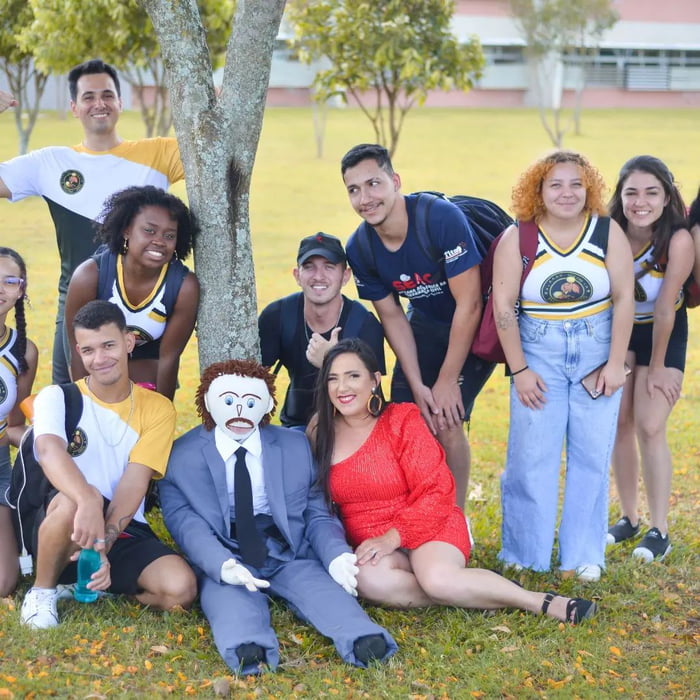 Meirivone's mum made her the rag doll named 'Marcelo' after she complained about being single and having no one to dance with.
SOURCE: 9GAG